"Yoga is the perfect opportunity to be curious about who you are." -Jason Crandell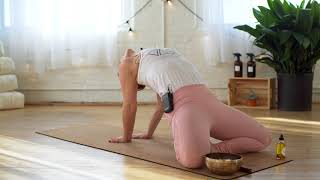 Private yoga is a wonderful way to receive individual attention tailored to your unique yoga goals. Our top quality teachers will work with you to layout the path for your personal yoga success. Whether you want improved flexibility, joint health, improved awareness + gratitude, or simply don't know where to start, our nurturing team will empower you to deepen your path to the yogic lifestyle.
Before we work together, we will take the time to understand your intention for choosing private yoga, and will help address any fears, injuries, or obstacles that stand in your way. Remember, if you can breathe, you can do yoga. Don't let obstacles hinder your greatness. Are you an IGNITE YOUR LIGHT Member? Save 10% on private yoga sessions!
$95 +tax
$225 + tax ($75 per session)
$255 + tax ($85 per session)
$800 + tax ($80 per session)
Includes one 45 minute Vasu yoga video to practice from home
$1500 + tax ($75 per session) 
Includes Two 45 minute Vasu yoga videos to practice from home